Cookery Courses
At Edinburgh New Town Cookery School we offer a wide variety of cookery courses, with over 30 courses to choose from across various skill levels you are sure to find a course that suits.
Whether you are looking to make cooking your chosen career or are interested in developing your skills, there really is something for everyone. During the holidays we also hold courses for children and teenagers.
On all the practical cookery courses any food that you don't eat here, you can take home with you to enjoy with your family or friends.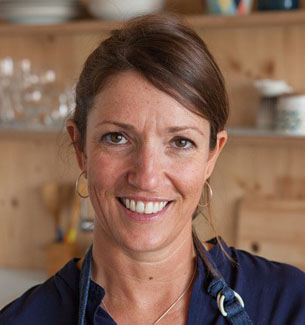 Jenny Haigh
Jenny Haigh attended our Six-Month Diploma Course in 2014. Since she graduated, Jenny has been working as a freelance chef. She is very busy and always travelling but she managed to find time to answer some questions about her time at Edinburgh New Town Cookery School
We often rent out the school for filming, demonstrations and events.  We recently worked with Thermapen on a blogger evening which included a demonstration, practical cookery session and dinner. This video shows the cookery school in action