Course Login
Please click on the View Course Details button below your course description to login into your Course's page. You will need to enter the password that has been provided to you.
One Month Practical Cookery Course
This course teaches you the basic skills of cookery and will appeal to aspiring chalet cooks or gap year students. The course is suitable for those who have just left school or university; as well as those who wish to develop an understanding of basic cooking skills and techniques. The knowledge and skills learnt on this course will enable you to apply for jobs, particularly in ski chalets, shooting lodges, summer villas or luxury yachts.
student login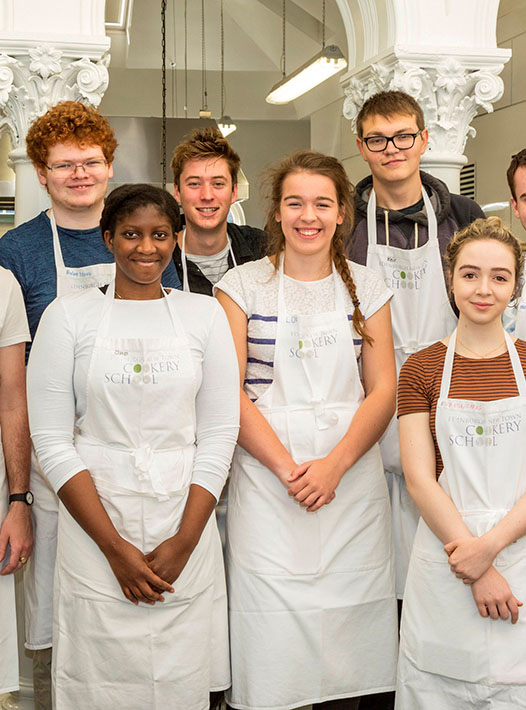 Three Month Beginner's Certificate Courses
This eleven-week course offers you a thorough knowledge of basic cooking techniques. It's designed for those who wish to become a professional cook and enter the food industry. It is also suitable for those wishing to learn the basics of classical cookery as a life skill.
student login
Three Month Intermediate Cookery Course
This eleven week course is designed for people with a solid knowledge and ability in basic cookery. It's ideal for those wishing to take their cookery skills to the next level or for competent cooks who wish to have a formal training.
In this course you cover some of the skills learnt in the beginners' term in more detail and move on to more advanced techniques.
student login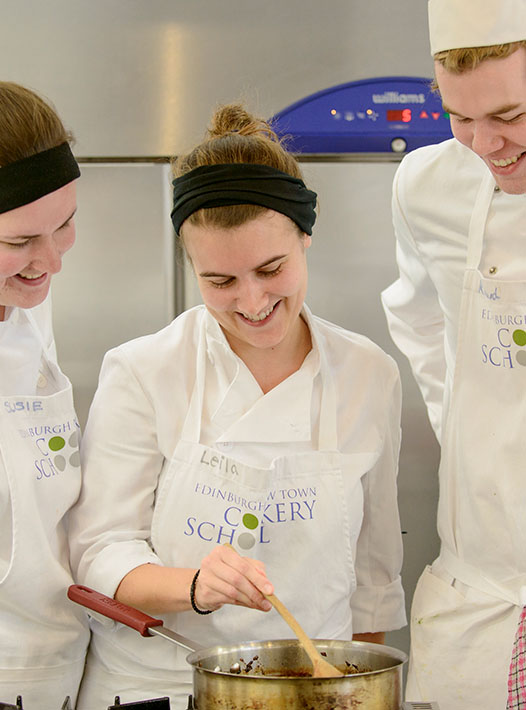 Six Month Practical Cookery Diploma
This is the perfect course for people wishing to undertake training that will equip them with the knowledge and skills for a career in the food industry. The first term starts by covering basic cooking techniques to give a solid grounding in culinary skills and the second term focuses on developing skills. As well as the classics, you will be taught modern methods from our experienced teaching staff all of whom have worked in many of the areas that students may aspire to work in.
student login