Visiting Edinburgh
Edinburgh is a beautiful and busy city. The transport links are very good and there are plenty of places to stay. August is a particularly busy month with the International Festival, Royal Military Tattoo, Festival Fringe and more taking place.
There are many festivals through the year and here is a round-up of some of them:
April – Edinburgh International Science Festival
May – Edinburgh International Children's Festival
June – Edinburgh International Film Festival
July – Edinburgh Jazz and Blues Festival
July & August – Edinburgh Art Festival
August – Edinburgh Festival Fringe
August – Edinburgh International Festival
August – The Royal Edinburgh Military Tattoo
August – Edinburgh International Book Festival
October – Scottish International Storytelling Festival
December – Edinburgh's Hogmanay
Kelley Terlip
Kelley Terlip came from the United States of America to attend our
Three Month Beginners Certificate Course
in September 2012. Since she left us she has been very busy building a successful career in food. We asked Kelley to tell us about her time at ENTCS and what she has done since.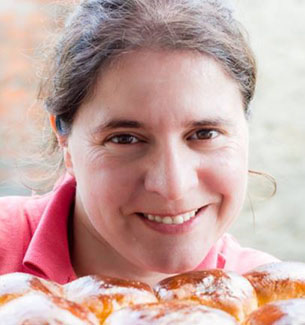 Maria Lima
Maria Lima, from Portugal, took the
Six Month Practical Cookery Diploma
in April 2015. She worked in Edinburgh for over a year before returning to Portugal. Her career is going from strength to strength. Maria told us why she chose the Edinburgh New Town Cookery School.