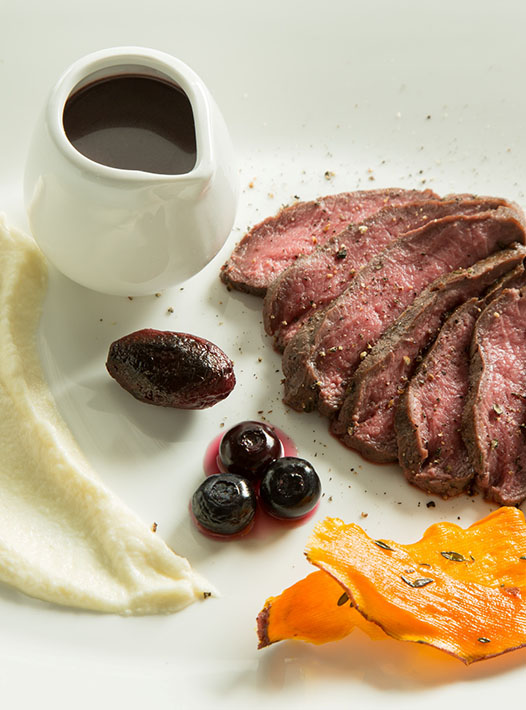 Cooking with Game
Throughout late summer, autumn and winter there is a plentiful supply of game in Scotland. It is lean meat, low in cholesterol and a good alternative to red meat in the diet. However it does take careful cooking and on this one day workshop at The Edinburgh New Town Cookery School we will be showing you how to cook a lovely selection of recipes. The day starts at 9.45am with coffee and a demonstration. Then it is aprons on and into the kitchen to cook your lunch. After lunch, which will be accompanied by a glass of wine, you will continue to cook and finish recipes to take home with you at 4pm.
The recipes likely to be cooked on the day are:
Game Terrine with Cumberland Sauce (demonstration only)
Venison and Chestnut Pie
Warm Pheasant Breast, Pancetta and Pistachio Salad with Orange and Walnut Dressing
Moroccan Style Rabbit One Pot Stew with Preserved Lemons
Pan Fried Pigeon Breast with Plum Sauce and Toasted Hazelnuts
Please view the Short Course Terms and Conditions.