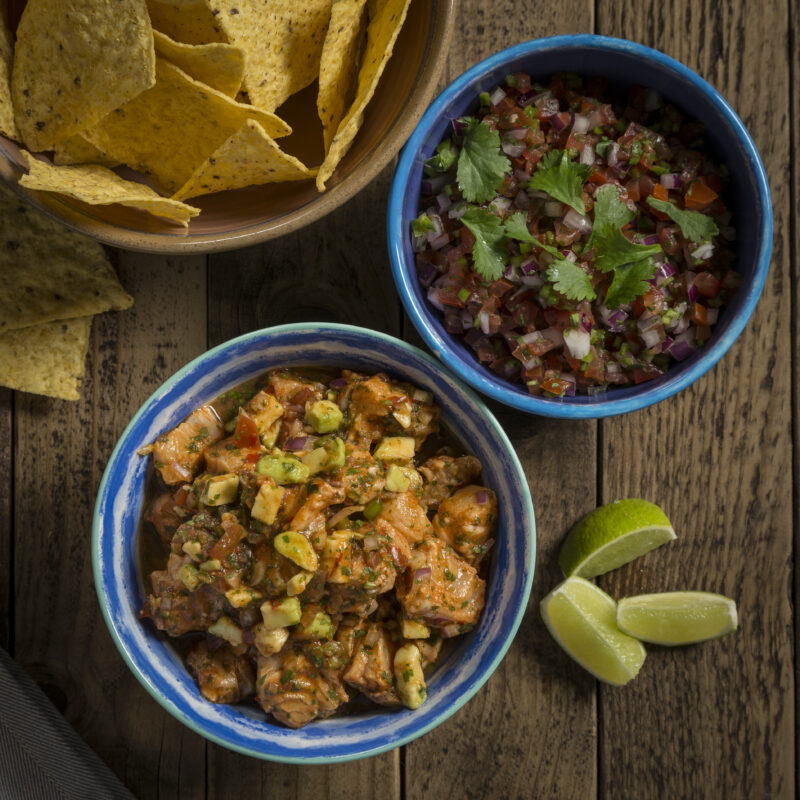 A Taste of Mexico
Viva la Mexico!
Join us for a day cooking through various regions of Mexico.  Savour fish ceviche and prawn tostastas from Baja California as well as carnitas from the state of Michoacán.  Learn about various types of dried chilies, salsas, masa & spices – all of which contribute to the freshness and appeared simplicity of a cuisine that is artfully layered to reflect the true spirit of Mexicans.  Discover that Mexican food is more than chips and salsa!
The day starts at 9:45am with coffee or tea, a short demonstration and run through of the recipes.  In the morning you will cook your lunch which you will eat with a glass of wine or beer.  After lunch, we will make other Mexican dishes for you to take home.
Recipes covered may include:
Demonstration:
Ceviche de Pescado con Chile Guajillo (white fish ceviche with red chiles)
Chocolate Chile Cake
Practical:
Pork Carnitas (slow cooked braised pork)
Camarón Tostadas with Ensalada de Repollo (prawns with salad and lime)
Enchiladas Rojas de Carnitas (pork enchiladas with red sauce)
Salsa Cruda (green salsa)
Pico de Gallo (fresh tomato salsa)
Please view the Short Course Terms and Conditions.