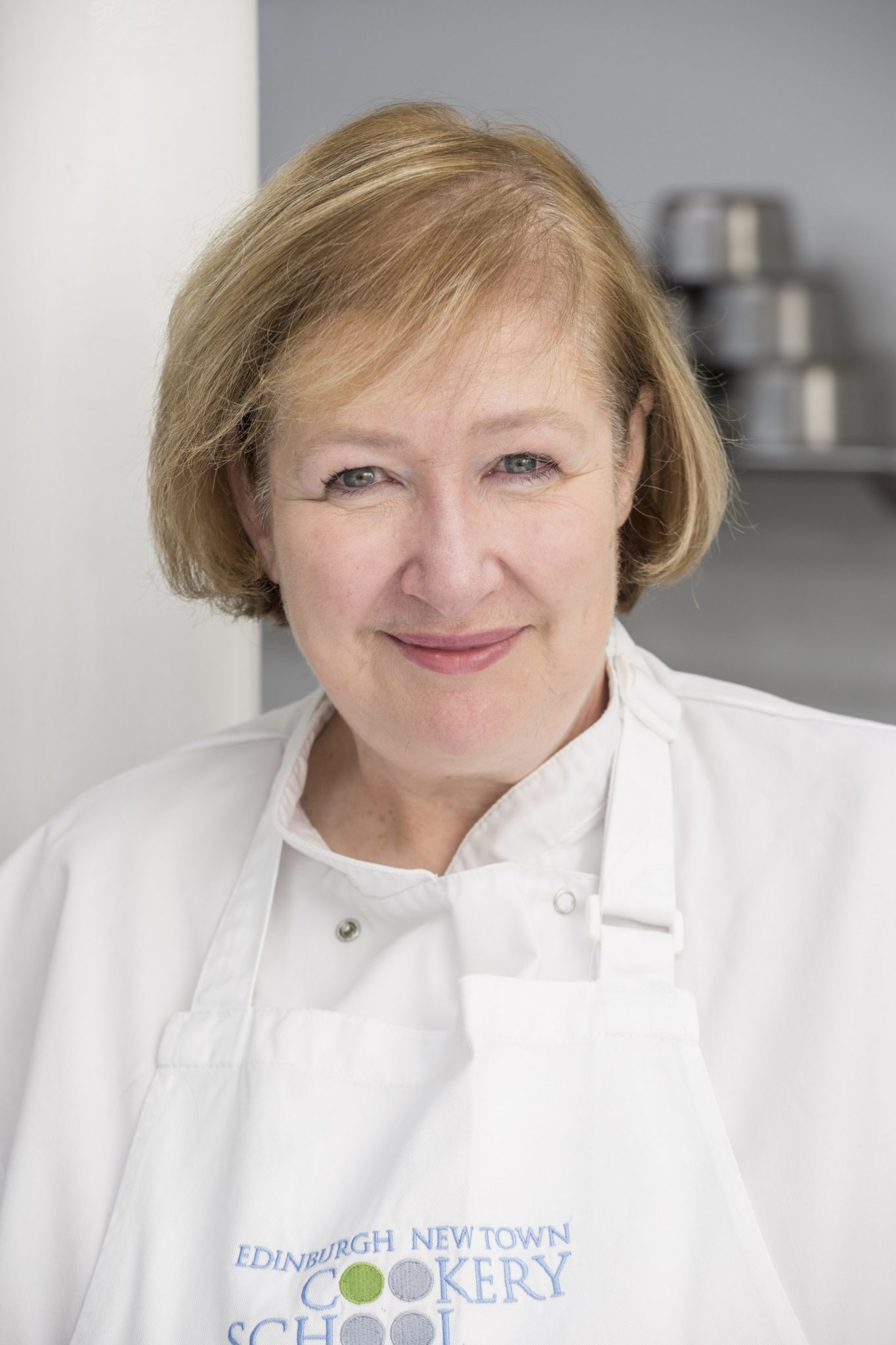 Sue McCracken – Teacher & Supply Chain Management
Sue McCracken graduated from the University of the Witwatersrand, in Johannesburg and began her working life in the financial sector. She made a complete career change to attend Leith's School of Food and Wine in London, where her teacher was Fiona Burrell. Her first jobs were as a freelance cook, working in shooting lodges and estates throughout the UK.
Keen to gain experience in a busy restaurant environment, Sue joined Pierre Victoire in Edinburgh where she worked in various chef, restaurant and area management roles in Scotland and London. As the Manager of Pierre Victoire's Chef Training School, she worked extensively with chefs from France.
She was then invited to work with Clarissa Dickson Wright and became Clarissa's Executive Chef in East Lothian and worked with her throughout the UK and abroad.
Sue then became a Food and Beverage Consultant to Grosvenor PLC, working to bring small food producers from London's Borough Market to set up food markets in shopping centres in the South of England.
On returning to Scotland in 2004, she took up a post with the National Trust for Scotland as National Food and Beverage Operations Manager. Her remit included procurement of all food, beverage and equipment and her main job was to deliver a financially sustainable, legally compliant catering offer throughout 32 cafes and restaurants in Scotland.
Sue is a qualified REHIS trainer and Alcohol Licensing Trainer and has worked at ENTCS delivering compliance training since it opened.  Sue joined the team as a teacher in 2017, working with Queen Margaret University International tourism and hospitality students; Sue now teaches a full range of classes and brings with her an extensive knowledge of commercial retail catering and events. Sue also has her own catering consultancy business.
Favourite ingredients:
Lemon, Parmesan Cheese, Olive oil, Pomegranate Molasses
Least favourite ingredients:
Anchovies, Star Anise, Sweetbreads
Favourite thing to teach:
Love teaching it all
Favourite recipe to teach:
Roast Butterflied Leg of Lamb