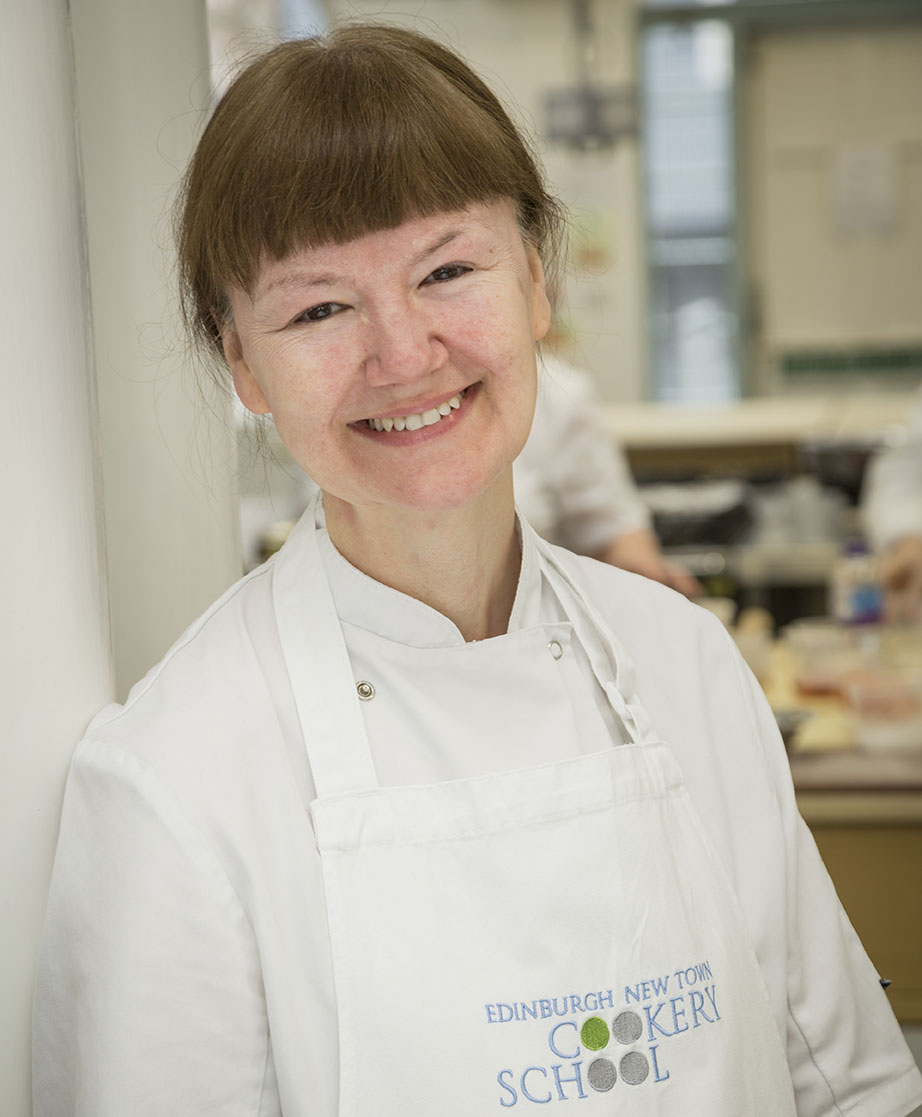 Colette Sheridan – Senior Teacher
A lifelong love of cooking (and eating!) prompted Colette to enrol on Edinburgh New Town Cookery School's Diploma course, following a career in public sector administration. Colette not only passed with Distinction but was the highest performing student overall in her year.  Many years later, she is delighted to be teaching at the school where she trained.
An experienced all-rounder with a broad range of skills and an in-depth knowledge of the fundamentals of cookery, Colette is passionate about teaching and learning (and she still loves eating!).
Originally intended to be a sabbatical from her day job, formal cookery training led to a complete career change for Colette.  On completing her course, she worked as a private chef and caterer, and still continues to do some freelance work.  She loves the energy and camaraderie of a busy kitchen but has found her true home in our teaching kitchen – it can be difficult to drag her out of it!
Colette joined us as a Teaching Assistant and, following several promotions, is now a Senior Teacher, delivering the School's entire curriculum, everything from one-off corporate team-building events to our Diploma course.
Favourite ingredients:
Avocado
Least favourite ingredients:
None
Favourite thing to teach:
Bread
Favourite recipe to teach:
Ice Cream in all its forms!